An ordinary day… an extraordinary service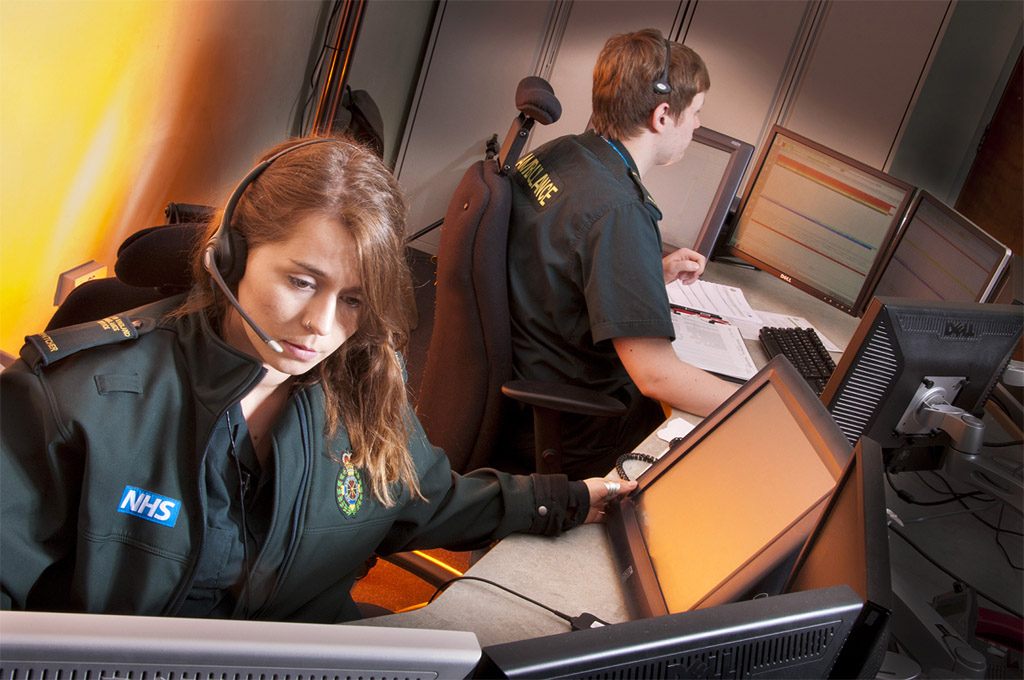 There's Plenty of room…
Room for more inside… 
We recognise the skills and aptitude that forces staff have, especially when faced with pressurised situations. The East of England Ambulance Service NHS Trust (EEAST) provides emergency, urgent and primary care services throughout Bedfordshire, Cambridgeshire, Hertfordshire, Essex, Norfolk and Suffolk since 1st July, 2006. Our dedicated and skilled staff work 365 days a year, 24 hours a day to make sure patients receive the best possible care.
Doing this job is not all about having medical knowledge; it's often about applying a common-sense approach to dealing with patients in their hour of need, or demonstrating personal resilience when a patient's life is at risk. Of course, the training will provide you with the skills and knowledge to assess and treat a range of patients in need of your help.
We have more than 4,000 staff operating from 140 sites and a fleet of 1,000 vehicles. We are supported by more than 1,500 volunteers who provide community first responder and volunteer ambulance car services.
The eastern region is made up of both urban and rural areas with a population of nearly six million, as well as several thousand more tourists who enjoy visiting the area in peak seasons. It includes major airports and docks which increase the number of people in our region on a daily basis. Whilst we are looking to recruit across all areas of the trust, we are particularly looking for staff to work in the following areas; Essex, Hertfordshire and Bedfordshire.
It's not the buzz of driving fast with blue lights flashing that will excite you; it's the knowledge that your presence as part of an Ambulance Team has made all the difference to someone. That someone is your patient.
The East of England Ambulance Service NHS Trust (EEAST) has embarked on an ambitious programme to recruit a significant number of student paramedics and associate and intermediate practitioners; last year we recruited over 400 new staff, and we are looking to recruit a lot more in this financial year. The chance to join our entry level roles as Intermediate Ambulance Practitioner and Associate Ambulance Practitioner programmes is the start of a new career for those who wish to join an organisation that offers a clinical career pathway, developing you to reach the highest standards.This opportunity will mean you receive a salary and training throughout the duration of your development.
Becoming an Intermediate Ambulance Practitioner (IAP) with EEAST is a lot more than providing a transport service; it's about providing support where it's most needed to our patients and our communities. Naturally caring and level-headed, you will instil trust, share our values and provide a calming presence in whatever situation you find yourself in – from helping patients requiring urgent care get to hospital to assisting in emergency situations. Although you won't need a medical background, you will need to undertake the associated and required training in patient care as well as training in assisting other clinical colleagues. No medical training is required for this role, as full training is given. Working for the NHS also allows staff to apply for keyworker housing with local housing associations.
Successful applicants for our IAP roles will be required to complete a 10 week training programme, which incorporates a four week advanced driving course, and will result in an accredited Level 3 award for those who successfully complete the course. This qualification can be used against career development pathways, should applicants wish to apply for progressing opportunities in the future.
The Associate Ambulance Practitioner (AAP) role with EEAST is an exciting new role that is clinically-lead and patient–focused to deliver clinical excellence, improve clinical outcomes, ensure patient safety and provide a positive patient experience.
Successful individuals for the AAP programme will undertake up to 18 weeks of initial training and supervision in front line Ambulance Operations. This will include a four week emergency driving course. The course will include time spent attending classroom based learning, self-study, online learning, and practical simulation. You will be expected to undertake a range of written and practical assessments and will include completion of a portfolio of evidence, as well as dedicated clinical placement time with EEAST. It is anticipated that the full course will be completed in 12 – 18 months from start date of employment. Following successful completion of the full course, a portfolio, and operational duties, candidates will be awarded a Level 4 qualification against the Qualifications Credit Framework (QCF). Upon successful completion of the AAP programme, this qualification can be used against career development pathways, should applicants wish to apply for student paramedic in the future.
We offer a 3 year development programme leading to a Level 5 education framework qualification at Diploma level. Completion of the programme allows for application to HCPC to become a newly qualified Paramedic. You will undergo full training and will give you practical hands on experience to deal with a range of situations which will include both critical and emergency. At the end of your journey on the student paramedic pathway will reward you with the Level 5 Award, and full registration with the HCPC.
A full clean UK manual driving licence with full Category C1 and a minimum of 1 years' driving experience on a full licence is required. Consideration will be given to applicants who have a maximum of 3 penalty points on their licence for minor motoring offences only). Applicants without Provisional or Full C1 who are successful in the recruitment and selection process will be required to obtain Provisional C1 before being allocated to a training course, and must achieve FULL C1 before you begin a training course. You will not start your employment with the Trust without full C1 on your licence Priority consideration will be given to those who hold full C1 category.