Morrison Utility Services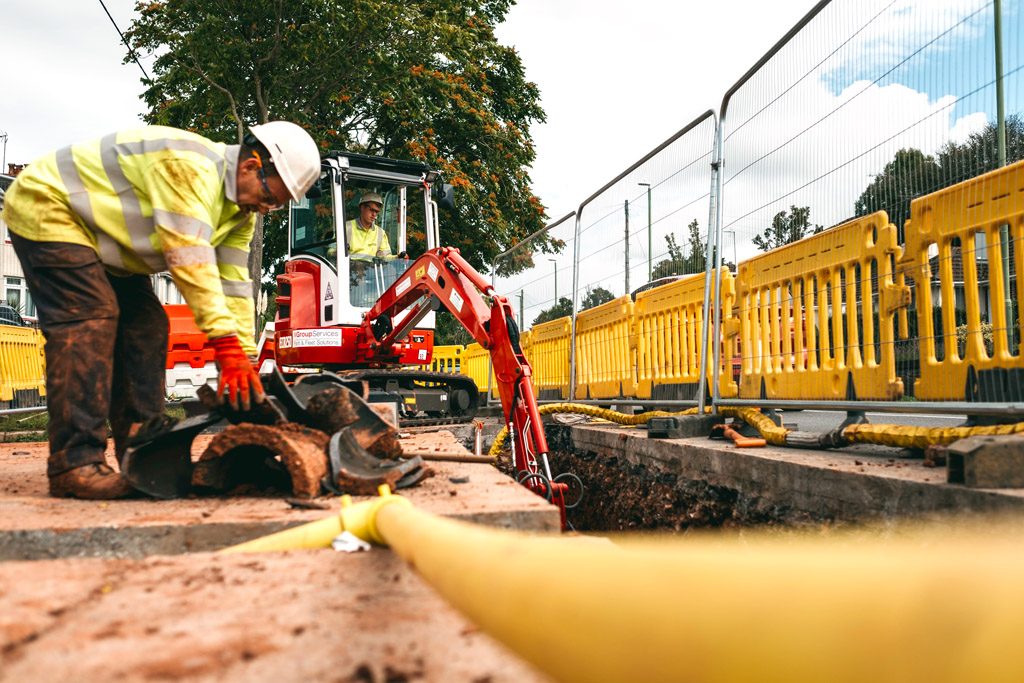 Morrison Utility Services is part of a group of businesses that have evolved to address the needs of our clients across essential regulated markets, with focus on utility services to owners of significant infrastructure assets in the electricity, gas, water and telecommunications sectors. We have national coverage with offices throughout the UK, an experienced workforce and management team numbering in excess of 6,500 with an annual turnover nearing £1billion and growing.
DELIVERING WHAT WE PROMISE
Our clients have chosen Morrison Utility Services because we are highly experienced in being able to deliver all the design, engineering and technical challenges involved in the utilities sector, leaving our them to concentrate on other aspects of their business, happy in the knowledge that we will deliver the solutions required to meet their requirements and timescales – on time and cost effectively.
As an employer we provide the best training to equip you for a new role within the utilities industry, providing you. We are committed to delivering exceptional customer service through safe, innovative and commercial environments which build strong, long-term relationships.
Our people provide our competitive advantage in challenging sectors. Our continued growth and success creates excellent developmental opportunities alongside fulfilling and rewarding roles which make best use of our people's skills and expertise. Morrison Utility Services is proud to support the UK Armed Forces community including Veterans, Reservists and Wounded, Injured and Sick veterans. The skills and experience you will have picked up in the Forces are easily transferable to the kind of work we do at Morrison Utility Services. We are actively engaged with The Career Transition Partnership and other ex-forces organisations to promote the Utilities sector as the next step for your career.
We are also delighted to have received the Bronze Award from the Armed Forces Covenant Employer Recognition Scheme (ERS).
The ERS recognises commitment and support from UK employers for current and former defense personnel. Awards are given to employer organisations that pledge, demonstrate or advocate support to defense and the Armed Forces community.
Transition to a new career is often challenging but at Morrison Utility Services we have people across a range of occupations and locations that have already made the transition successfully with us and are just waiting to help you too.